Last weekend I attended "The New Fashion Night Out" party with my cousin at 48 Lounge in NYC.
I wanted to wear something that I knew I'd be comfortable in and shows off my style. Unless there's a strict dress code enforced, I do what I want when it comes to fashion. That's how it should always be. :)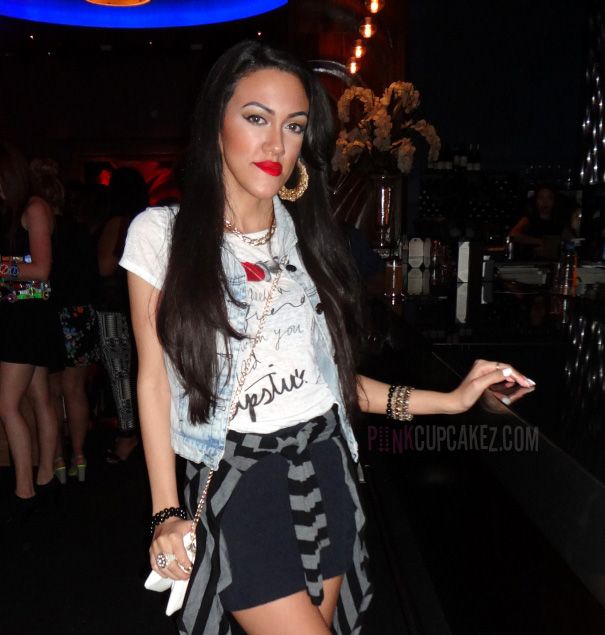 What I wore:
Top - Express (gift from friend)
Cardigan(tied around waist) -?
Lipstick - MAC "Rubywoo"
I got this top from my friend and am in love with it!
"who needs a boyfriend when you have red lipstick"