I call this cardigan my Cosby sweater for obvious reasons.
Who doesn't love that show? I can sit around and watch the reruns for hours!
I wanted to dress this bold statement piece up a little bit so I paired it with these chic pants I received from
Aupie
. Unfortunately, they're a little too short on me but once I rolled them up it all came together pretty nicely.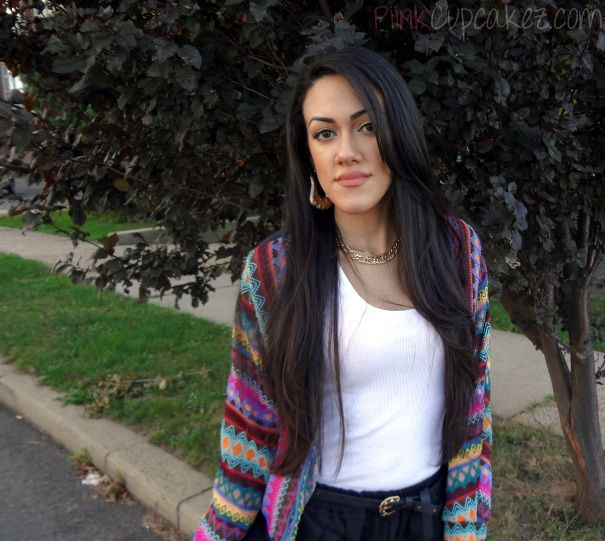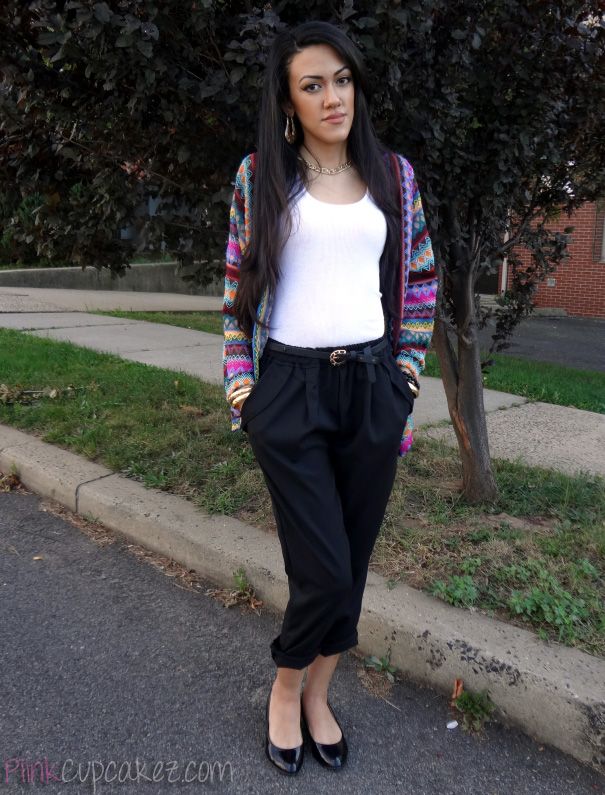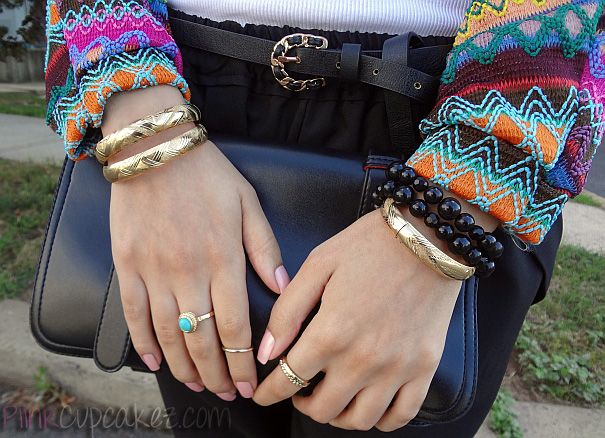 What I wore:
Cardigan - courtesy of Romwe
(similar
). TankTop -
Forever21
Pants - courtesy of
Aupie
. Belt - Forever21
Flats - Charlotte Russe (
similar 1
,
2
). Clutch - courtesy of Chicnova (
similar
)
Earrings -
GirlProps
. Necklace - Joyce Leslie (
similar
). Rings - Forever21(
similar
)
Nails - OPI Italian Love Affair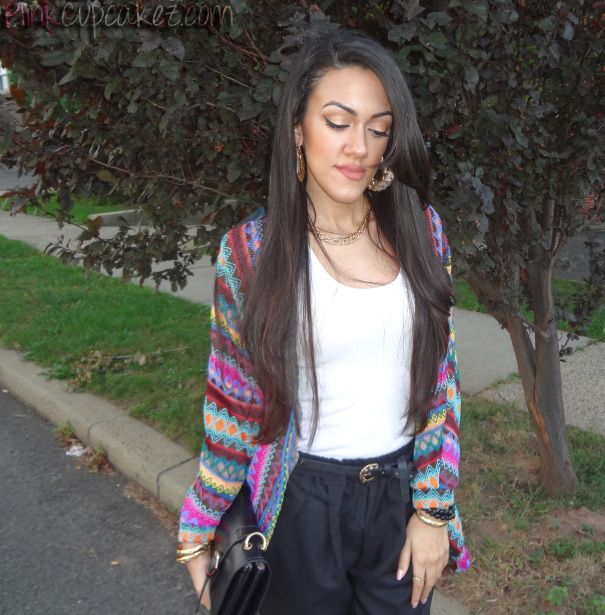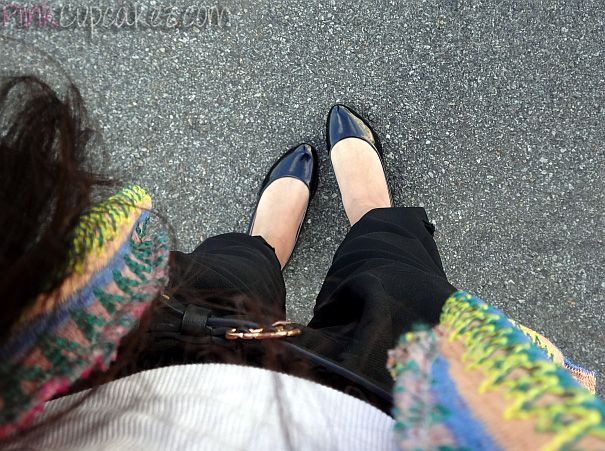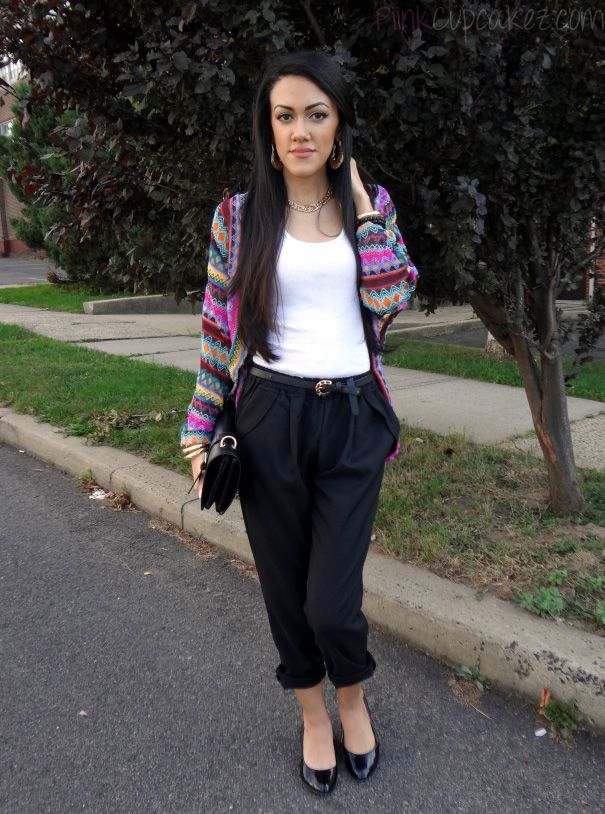 I have lots of fun new posts in the works to freshen things up a bit. If you have any suggestions that you would like to share as well or any beauty/fashion questions, then please feel free to contact me or leave it in the comments section below. :)
Twitter. Instagram. Facebook. Bloglovin'. Tumblr.