Hello, November!
It's crazy how fast time flies. Thanksgiving is on the way and so is my birthday!
Since the weather is getting colder, this is the perfect time to bring out your cozier clothes. I've always loved over-sized clothing so the cardigan I'm wearing is actually from the men's section.
Great transition pieces are also amazing to have so don't think you have to put away that dress or those shorts just yet. This wine colored tank dress has been in my closet for years. Easy to layer and the perfect shade for the season.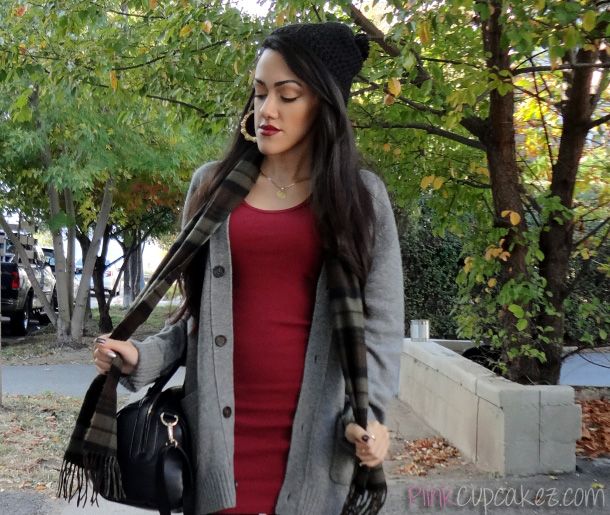 While going through my closet, I realized I have quite a few cardigans.
What's your favorite Fall/Winter piece?