Welcome! Take a seat and let me read your fortune.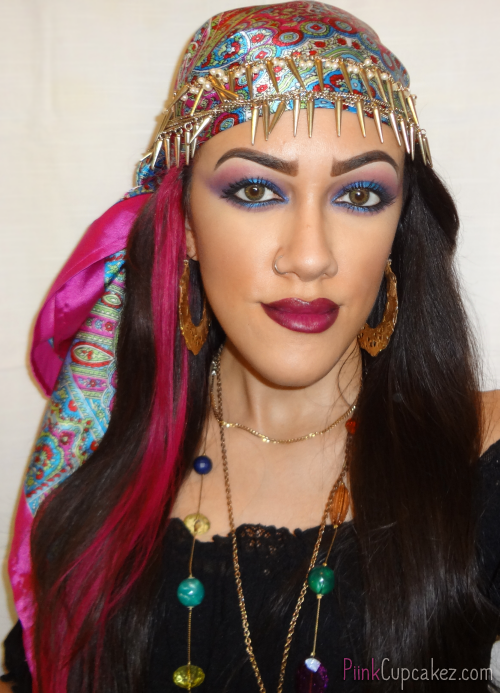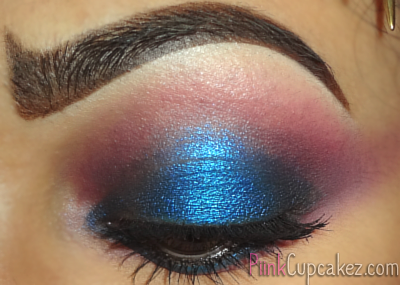 Eyes:
Apply an eyeshadow primer. Then, with a damp brush, pack on a dark blue shimmer eyeshadow to the inner half and outer half of the lid. Leave a blank space in the center.
Using a damp brush again, place a bright shimmery blue in the center and lightly blend.
Sweep a dark matte purple in the crease and bring it out towards the hairline.
Apply a light matte eyeshadow under the brow.
Lightly blend a bright pink shadow where the purple and light matte shadow meet.
Add the blue eyeshadows to your lower lash line in the same order and add purple right underneath that. Then, line your waterline with black eyeliner and apply mascara.
I drew the beginning of my eyebrows into a point for more of a dark/mysterious look.
Face and Lips:
- I applied my everyday face as I normally would.
- For my lips, I used MAC Rebel lipstick and lightly darkened the corners of my lips with a black eyeliner for an ombre look.